Gemeinwohlbilanz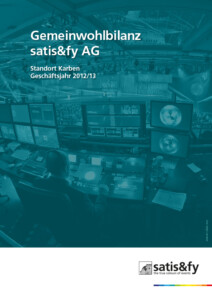 In 2013, we were the first company in the event industry to publish a public interest balance sheet. With this step we wanted to lead the company towards a sustainable future shaped by ethical and moral values.
You should know: Public balance sheets do not evaluate the financial aspects of a company, but rather test the "soft facts". It is our aim to behave fairly, ecologically, cooperatively and in solidarity. The public balance sheet was an excellent way for us to measure ourselves, our products and our services and discover what is going well and what can be improved. The reporting process, with which we were breaking new ground, took seven months. Using 17 indicators, satis&fy was tested, among other things, for sustainability, occupational safety, health promotion, flexible working hours and models, equality, fair remuneration as well as internal participation and transparency.
The Common Good Balance is a voluntary report by companies on their contribution to the common good. The report is audited externally.
Certified quality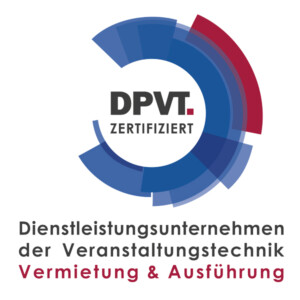 Since 2009, event technology companies can be certified by the German event technology test center DPVT according to the SR 6.0 industry standard. At the time, we were the first company in Germany to be certified. Since then we have been consistently certified in workplace and event safety. We have only just been awarded the quality Siegel again, which makes us proud.
With the certification we show our customers that we:
can guarantee safety in the successful planning and execution of your events,
comply with all required norms and quality standards,
work with qualified personnel and train them,
give them fair and expert advice and conduct events with the necessary expertise and care.